Cookie-Einstellungen
Diese Website benutzt Cookies, die für den technischen Betrieb der Website erforderlich sind und stets gesetzt werden. Andere Cookies werden nur mit Ihrer Zustimmung gesetzt.
Diese Cookies sind für die Grundfunktionen des Shops notwendig.
Kundenspezifisches Caching
Diese Cookies werden genutzt um das Einkaufserlebnis noch ansprechender zu gestalten, beispielsweise für die Wiedererkennung des Besuchers.
Geen resultaten gevonden voor de filter!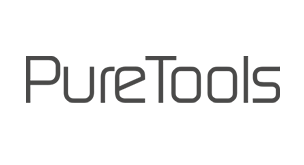 PT-C-HDEARC-4K
eARC extraction with 1 HDMI input to 1 HDMI eARC output and 1 HDMI pass-through


Supports 18Gbps for resolutions up to 4K UltraHD 60Hz incl. HDR


HDMI audio output for uncompressed eARC, ARC + HDMI audio with 720p black picture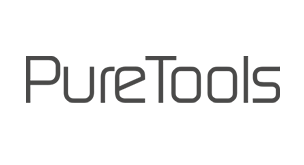 PT-C-DAC
Two digital inputs: S/PDIF optical (Toslink) and coaxial (RCA)


Analogue outputs: 3.5mm Stereo and stereo RCA L/R


Digital output: S/PDIF audio pass-through

X-AVT105
Sonero Premium 4K HDMI EDID Emulator, HDMI-A male to HDMI-A female


Emulates the EDID of a screen to solve EDID communication problems caused by extenders, splitters, etc.


Contains a standard set of EDID/DDC data, but it can also read and store the data of a connected monitor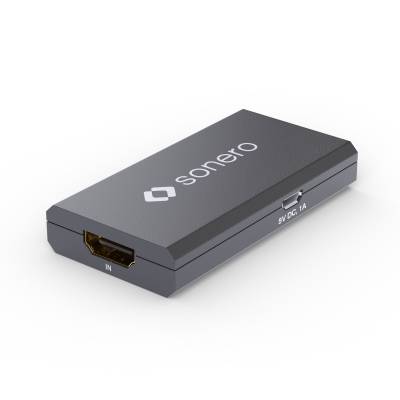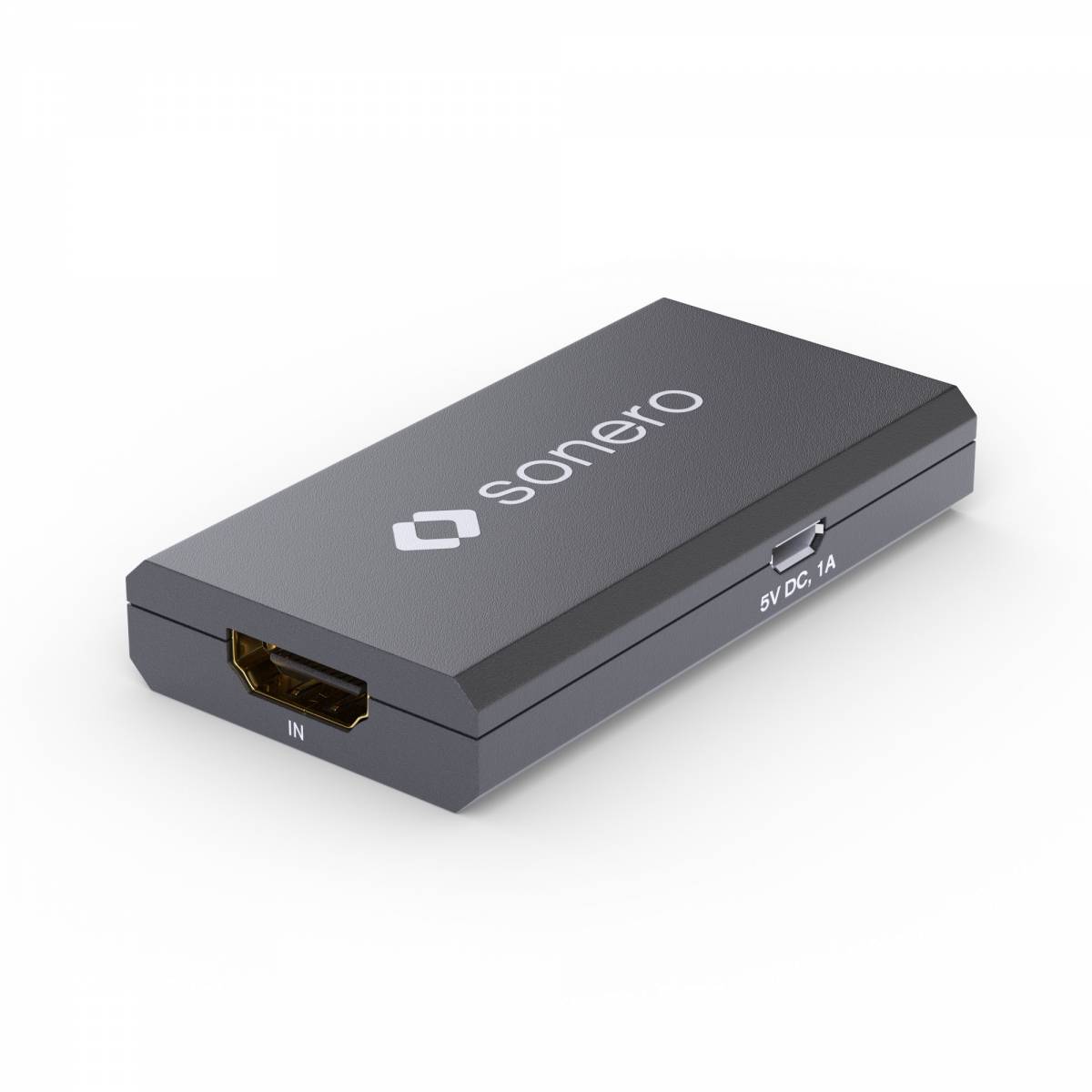 X-AVT100
HDCP conversion in both directions: Converts HDCP 2.2 to HDCP 1.4 and HDCP 1.4 to HDCP 2.2


Status display with 4x indicator LEDs on the top of the device


HDMI 2.0 with 18Gbps (Pass-Through) for resolutions up to 4K / UltraHD / 2160p @60Hz with 4:4:4 + 8Bit. Including 12-bi...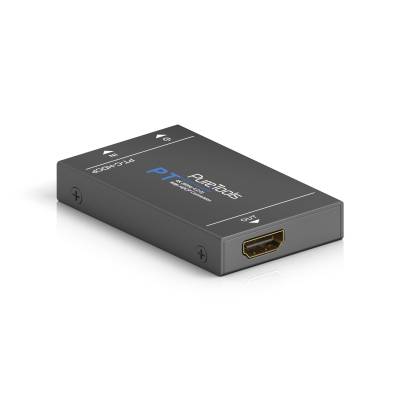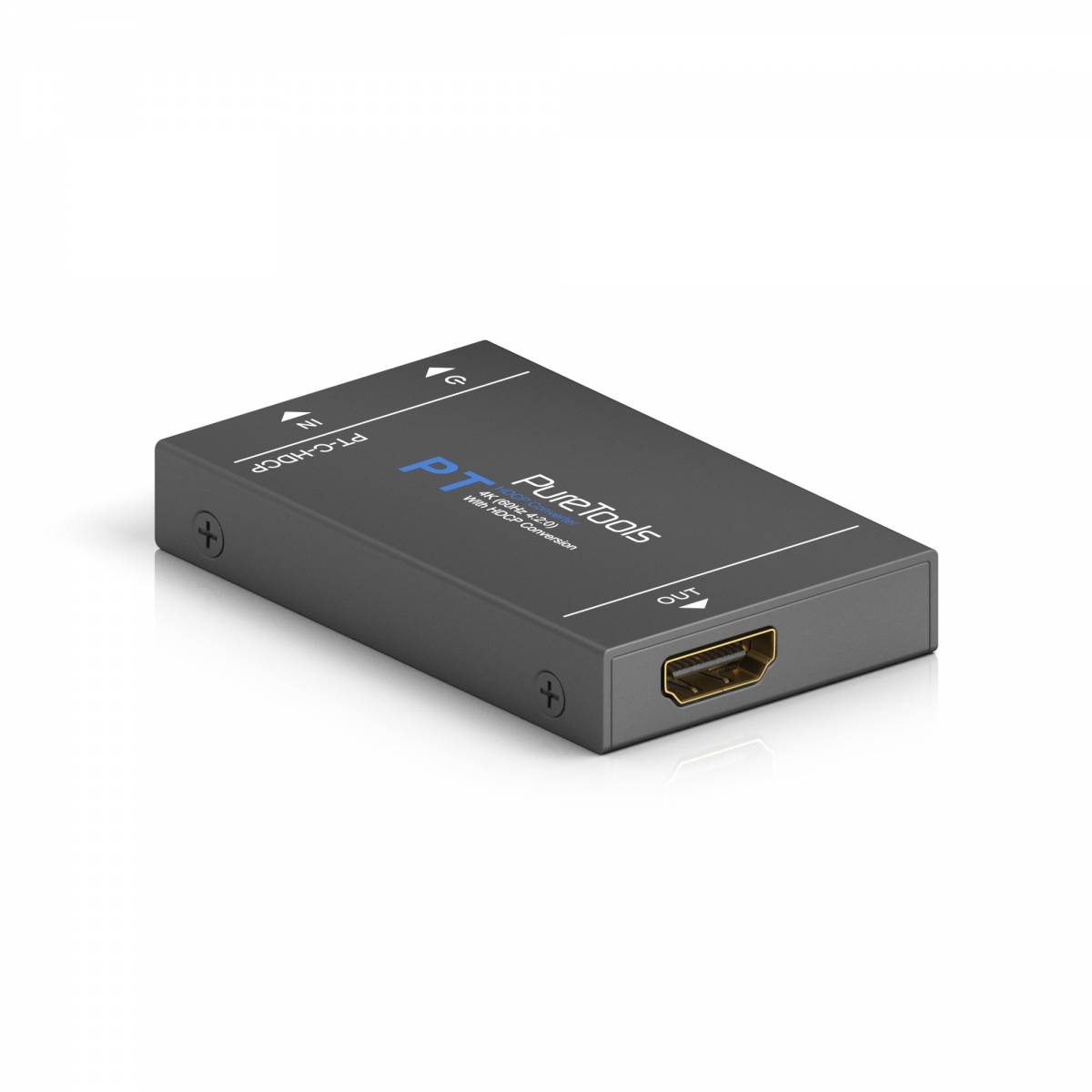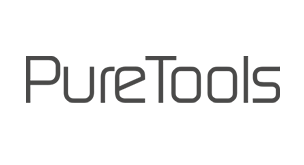 PT-C-HDCP
Amplification of HDMI signals & HDCP conversion from 2.2 to 1.4


Supports 10.2Gbps for resolutions up to 4K UltraHD 60Hz 4:2:0


Ideal for HDCP 2.2 sources to HDCP 1.4 displays, integrated amplifier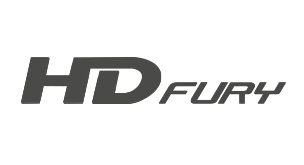 HDF0055-1
Display content via HDMI on analog monitors or projectors with maximum resolution


Possible quadrupling of the original frames - 1080p24 to 1080p48,1080p72 or 1080p96


Each input can be scaled up or down to a specified resolution of up to 1080p96 (or WUXGA for PCs)
ab 11/19/2021
re. besteld
ab 11/19/2021
re. besteld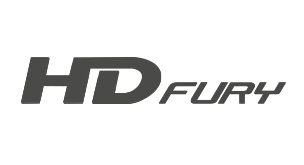 HDF0110
Matrix switching of 2 HDMI signals to 2 HDMI outputs


Supports HDMI 2.0b with 18Gbps for resolutions up to 4K UltraHD 60Hz incl. HDR


Configurable signal conversion of resolution, color management and HDCP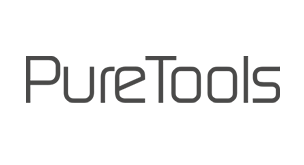 PT-SC-VGAHD
Conversion of VGA to HDMI signals incl. Scaler


Supports resolutions up to FullHD and WUXGA (1920x1200)


HDCP compliant, push buttons for control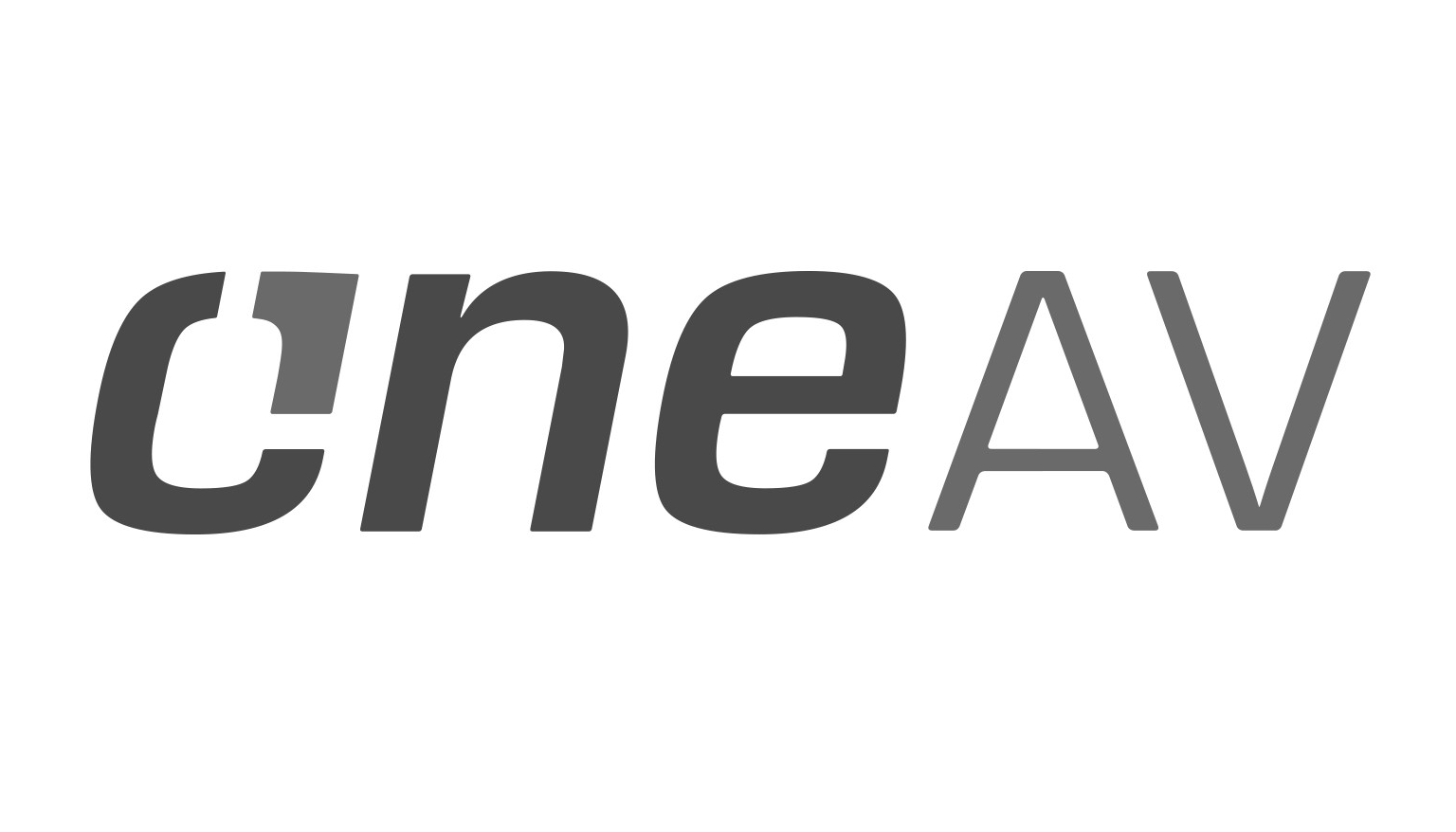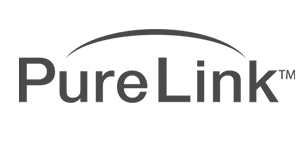 PRO-HC-VH1
Converts VGA signals to high definition HDMI with stereo audio


Supports output resolutions up to 1080p@60Hz


Embeds audio signals into the HDMI signal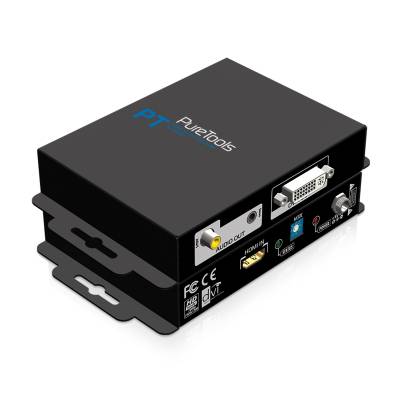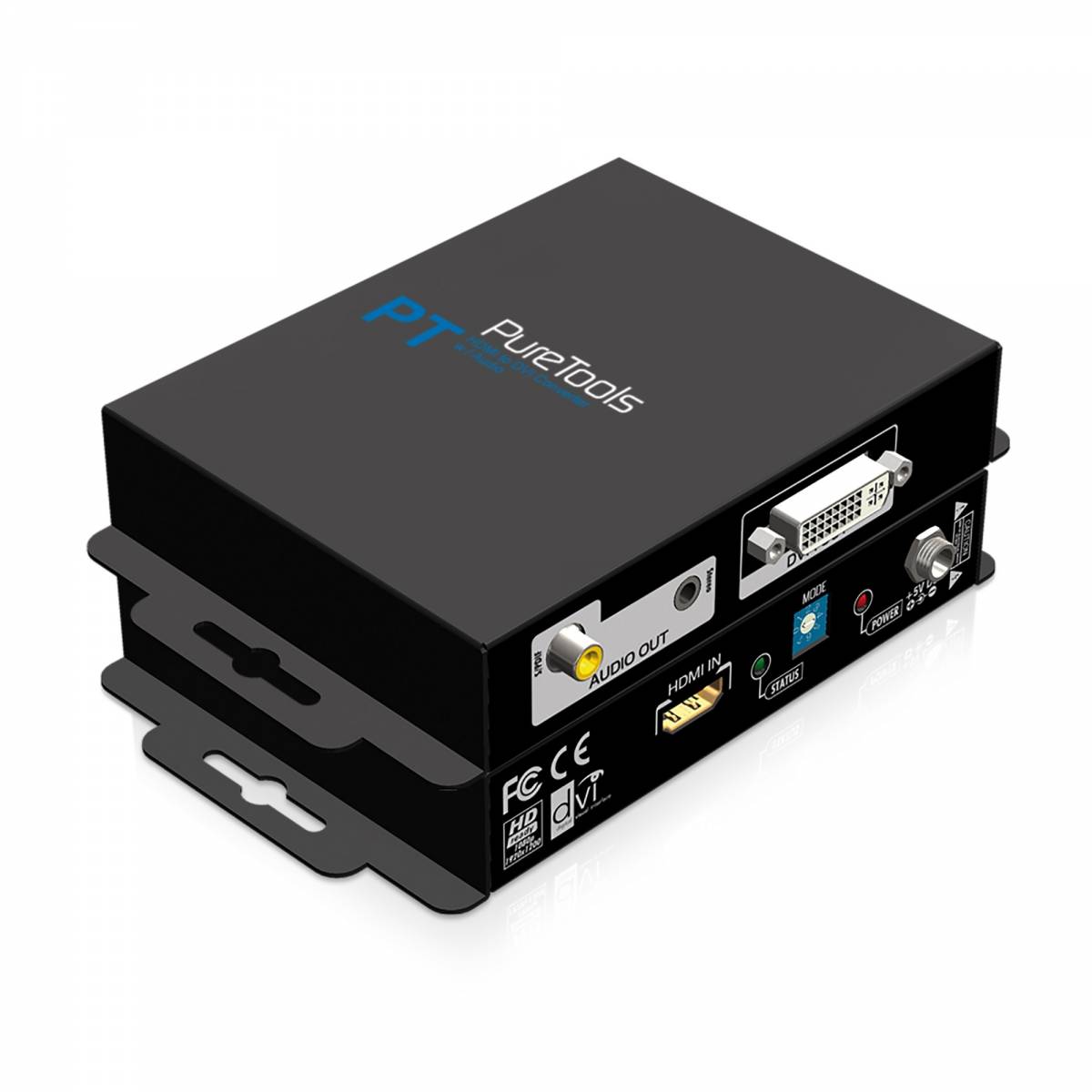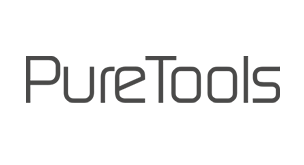 PT-C-HDDV
Conversion of HDMI to DVI signals incl. analogue (3,5mm) and digital (S/PDIF) audio


Supports HDMI incl. Deep Color and HDTV input resolutions up to 1080p


Supports DVI output resolutions up to WUXGA (1920x1200)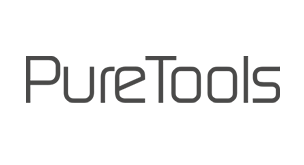 PT-C-SDIHD
Conversion of 3G/HD-SDI to HDMI signals


Supports resolutions up to FullHD 1080p


Supports 8-channel audio including 7.1 DTS-HD Master and Dolby TrueHD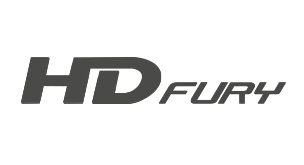 HDF0030-1
Software / Firmware update possible (incl. EDID)


Full support of all HDMI sources including HDCP (v2.2 compatible) and EDID data


Two HDMI-A inputs with Deep Color support and automatic as well as manual switching